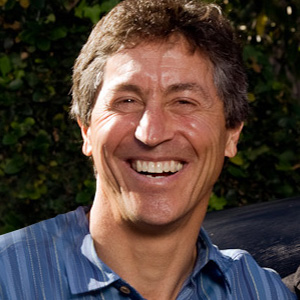 Dave Kaplan
Owner/Founder
Acclaimed for his work as a music manager, founder/head of an independent record label and for promoting ocean awareness and preservation, Dave Kaplan has managed the careers of entertainment industry legends UB40, Brian Setzer, Dave Stewart, Glen Campbell, Stray Cats, Gary Hoey, Butthole Surfers, BulletBoys, and many more artists.
Life and Career
Dave graduated summa cum laude from the University of California at Santa Barbara business school and received the elite Salutatorian award of his graduating class of 1981. He gained status as a Certified Public Accountant in 1984. Though raised in Phoenix, Arizona, Kaplan took his very first steps on Mission Beach and, fittingly, set up permanent residence in San Diego. He played in rock n' roll bands since the age of 14 and played on the college bar circuit in Southern California.
After beginning his career as a CPA, a college friend called and asked him to join his father's entertainment firm in Los Angeles based on Kaplan's business training and experience, combined with his music sensibilities. Kaplan accepted and became the Vice President of the firm, which produced and sold rock and roll t-shirts and other items for entertainment icons including Madonna, Michael Jackson, David Bowie, Bette Midler, and other music superstars. Then in 1985, at the age of 25, Kaplan was selected to co-manage the world-renowned British reggae group, UB40. He oversaw their USSR tour (the first-ever tour of Russia by a Western band) which resulted in the documentary UB40 – CCCP by acclaimed director/photographer Anton Corbijn. When his management-business partner left to work for Arista Records, Kaplan founded Dave Kaplan Management. From this foundation, he went on to manage the careers of several legendary rock and roll artists like Brian Setzer, Dave Stewart, Sublime, The Stray Cats and many more, which he continues to do to this day.
If Dave's on a "business trip," that could always be code for his annual Fiji surf trip with his pack of ultra-close-knit high-school buddies (who all learned to surf at the world's first artificial wave in Phoenix)! Dave lives in North County San Diego with his wife of 34 years, along with their 4 dogs, horses and chickens too. His son is a recent college graduate and his daughter has planted roots in the beautiful state of Montana.
---

Scott Seine
President
In 1995, while studying broadcasting at Humboldt State University in Northern California, Scott began his career in the entertainment world as a radio deejay and promoter. As well as becoming an avid record collector, he also spent a lot of his time surfing in the cold Northern Cal waters! Scott went on to work for CBS News as a cameraman, audio technician, and technical director. He then moved to San Diego to become a Director for an audio/visual production company in San Diego.
Scott has been with Surfdog / Dave Kaplan Management for seventeen years and over that time has risen from an intern to President of the company, presiding over the most successful years in Surfdog/DKM's 34-year history, overseeing several top-charting releases and significant campaigns including Glen Campbell, Eric Clapton, Brian Setzer, Sublime, Dave Stewart, Stray Cats, Joss Stone and more. He oversees all staff, business strategy and company initiatives for the label and management company.
Scott lives in Encinitas with his wife, son, and daughter. If you don't see him in the office or on the road, he's probably surfing, hanging with his family or spending his kid's college fund on reggae records.
---
Kalie Everhart
VP of Marketing & Promotions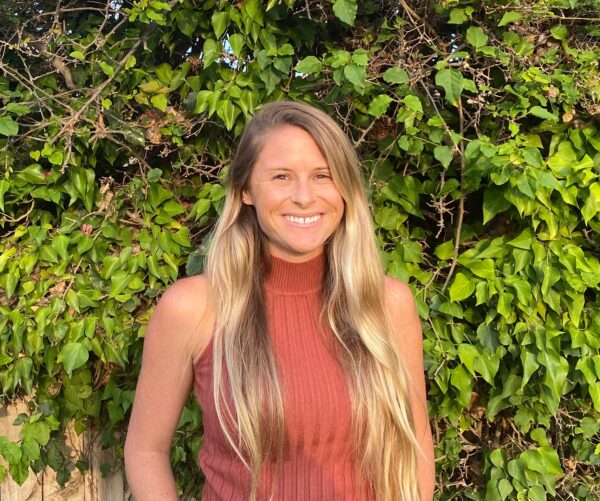 Kalie grew up in San Diego, spending most of her early years at the beach, playing sports, listening to music, and going to shows. While attending SDSU, Kalie pursued her love of music and began interning at the legendary local alternative radio station, 91X. She quickly worked her way through the promotion and production departments, securing herself an on-air gig.
The 91X deejay job combined two of her biggest passions…talking and music. Her knowledge of the radio industry, along with extensive experience in social media led her to Surfdog, where she's excited to grow, contribute, and learn everything else there is to know about our crazy industry. In her free time, Kalie enjoys going to shows, traveling, and going to the beach!
---

Megan Napoletano
Director of Merchandising & Operations
An east coaster at heart, but a constant desire to always live on the West Coast, Megan traveled across the country to pursue her dreams of working in the music industry again and planting her roots in the small surf community of Ocean Beach, California. Coming from a diverse background of Sports Production, Tour Management, Music Marketing & Social Media, and a creative niche for writing and photography, she found a perfect fit here at Surfdog Records.
Megan oversees all digital and physical album releases, manages the artist merchandising manufacturing and production, runs the music licensing database, maintains the Surfdog website, and overseas Surfdog Records Internship Program. When she's not at work, you can find her seeing live music, hiking, surfing, driving up to the mountains to ski, or just relaxing at the beach with friends enjoying life in beautiful San Diego.
---

Lauren Fricke
Office Manager & Executive Assistant
Lauren is the Executive Assistant to Dave Kaplan and the Office Manager for the Surfdog/DKM team. Lauren's dream had always been to work in music in some sort of capacity, so after leaving her previous job at UCSD in search for a career that tapped into her passion, she serendipitously came across Surfdog and quickly found her home here. In addition to being Dave's assistant, Lauren works on many projects ranging from tour logistics, marketing support, aiding in production, and down to making sure there's enough paper in the printer.
Lauren is a San Diego native and spent most of her childhood barefoot on the beach or dancing at Street Scene with her family. When she's not busy keeping Dave's head on straight, Lauren spends her time going out with friends, hanging with her parents and 3-year-old German Shepherd, and relaxing at her apartment in Pacific Beach. Her ideal day: 87 degrees, toes in the sand and salt on her face, reading a great book with a cold beer in her hand and 90's hip-hop!
________________________________________________________________________________________

Mark Kaplan
Mark was born and raised in Encinitas by two music-loving parents, and he always knew he wanted to follow in their footsteps. From working festivals and clubs, to producing and booking his own concerts, and being an assistant to the Director of Talent and Finance at Goldenvoice San Diego, Mark has always tried to learn and be involved in anything revolving around music.
After graduating from UC Santa Cruz and studying at the University of Sydney, Mark returned home to Encinitas where he loves to surf, hike, and be out in nature. He currently assists the office with A&R, marketing, social media, content creation and production. He is thrilled to be a part of the team!