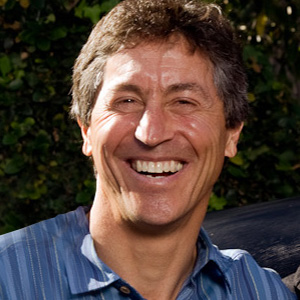 Dave Kaplan
Owner/Founder
Acclaimed for his work as a music manager, founder/head of an independent record label and for promoting ocean awareness and preservation, Dave Kaplan has managed the careers of entertainment industry legends UB40, Brian Setzer, Dave Stewart, Glen Campbell, Stray Cats, Gary Hoey, Butthole Surfers, BulletBoys, and many more artists.
Life and Career
Dave graduated summa cum laude from the University of California at Santa Barbara business school and received the elite Salutatorian award of his graduating class of 1981. He gained status as a Certified Public Accountant in 1984. Though raised in Phoenix, Arizona, Kaplan took his very first steps on Mission Beach and, fittingly, set up permanent residence in San Diego. He played in rock n' roll bands since the age of 14 and played on the college bar circuit in Southern California.
After beginning his career as a CPA, a college friend called and asked him to join his father's entertainment firm in Los Angeles based on Kaplan's business training and experience, combined with his music sensibilities. Kaplan accepted and became the Vice President of the firm, which produced and sold rock and roll t-shirts and other items for entertainment icons including Madonna, Michael Jackson, David Bowie, Bette Midler, and other music superstars. Then in 1985, at the age of 25, Kaplan was selected to co-manage the world-renowned British reggae group, UB40. He oversaw their USSR tour (the first-ever tour of Russia by a Western band) which resulted in the documentary UB40 – CCCP by acclaimed director/photographer Anton Corbijn. When his management-business partner left to work for Arista Records, Kaplan founded Dave Kaplan Management. From this foundation, he went on to manage the careers of several legendary rock and roll artists like Brian Setzer, Dave Stewart, Sublime, The Stray Cats and many more, which he continues to do to this day.
In 1992 he founded the record label side of the business, Surfdog Records. Surfdog has released over 150 albums, selling millions worldwide. Releases have included Eric Clapton, Brian Setzer, Glen Campbell, Stray Cats, Joss Stone, Dan Hicks & His Hot Licks, Slightly Stoopid, and many more.
Surfdog and Dave's family are very proud of and passionate about their Encinitas community, and in 1999 opened Surfdog's Java Hut coffee and smoothies, an island-style café adjacent to its offices, just steps from Swami's beach.
If Dave's on a "business trip," that could always be code for his annual Fiji surf trip with his pack of ultra-close-knit high-school buddies (who all learned to surf at the world's first artificial wave in Phoenix)! Dave lives in Leucadia with his wife of 36 years, along with their pack of dogs. Dave's son has followed his footsteps and is a full-time employee at Surfdog, and his daughter and her husband now live in Encinitas where they are now starting a family. 
---

Scott Seine
President
In 1995, while studying broadcasting at Humboldt State University in Northern California, Scott began his career in the entertainment world as a radio deejay and promoter. As well as becoming an avid record collector, he also spent a lot of his time surfing in the cold Northern Cal waters! Scott went on to work for CBS News as a cameraman, audio technician, and technical director. He then moved to San Diego to become a Director for an audio/visual production company in San Diego.
Scott has been with Surfdog / Dave Kaplan Management for 20 years and over that time has risen from an intern to President of the company, presiding over the most successful years in Surfdog/DKM's 34-year history, overseeing several top-charting releases and significant campaigns including Glen Campbell, Eric Clapton, Brian Setzer, Sublime, Dave Stewart, Stray Cats, Joss Stone and more. He oversees all staff, business strategy and company initiatives for the label and management company.
Scott lives in Encinitas with his wife, son, and daughter. If you don't see him in the office or on the road, he's probably surfing, hanging with his family or spending his kid's college fund on reggae records.
---
Kalie Everhart
Senior Vice President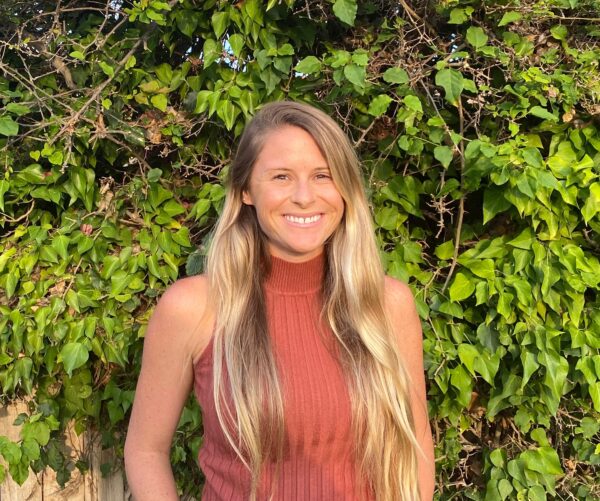 Kalie grew up in San Diego, spending most of her early years at the beach, playing sports, listening to music, and going to shows. While attending SDSU, Kalie pursued her love of music and began interning at the legendary local alternative radio station, 91X. She quickly worked her way through the promotion and production departments, securing herself an on-air gig.
The 91X deejay job combined two of her biggest passions…talking and music. Her knowledge of the radio industry, along with extensive experience in social media led her to Surfdog. Over the past seven years, Kalie has risen from Social Media Consultant to Senior Vice President of the company. She wears multiple hats and is one of the day-to-day managers for Sublime, spearheads all marketing campaigns, and has a hand in all company projects and initiatives. When Kalie is not working, you can find her hanging out with her husband and chasing their 1-year-old son around town!
---

Lauren Fricke
Senior Manager of Operations & Production
Lauren is the Senior Manager of Operations and Production. Lauren manages all physical and digital album releases, helps analyze and implement operational processes at every level of the label and management company, assists with catalog sales, handles accounting tasks, and supports the various needs of the company and management clients.
Lauren is a San Diego native and spent most of her childhood hanging at the beach and playing basketball. When she's not at work, you can find her hanging with her family and doggies, binging Netflix or taking a Pilates class.
---

Mark Kaplan
Artist Relations/Director, Comedy Division
Mark was born and raised in Encinitas by two music-loving parents and always knew he wanted to follow in their footsteps. From working any and all jobs at festivals and concert venues, to producing and booking his own concerts, and being executive assistant to the Director of Talent and Finance at Goldenvoice San Diego, Mark has always tried to be immersed in anything revolving around music.
Standup comedy has always been a parallel love of Mark's, and he recently signed two standup comedians, Zoltan Kaszas and Bret Ernst, to Surfdog/DKM. Along with Kalie Everhart, Mark oversees day to day management for Zoltan and Bret. Mark's other roles include A&R, marketing, social media, content creation and production.
After graduating from UC Santa Cruz and studying at the University of Sydney, Mark returned home to Encinitas where he loves to surf, hike, and be out in nature. He is thrilled to be a part of the team!
---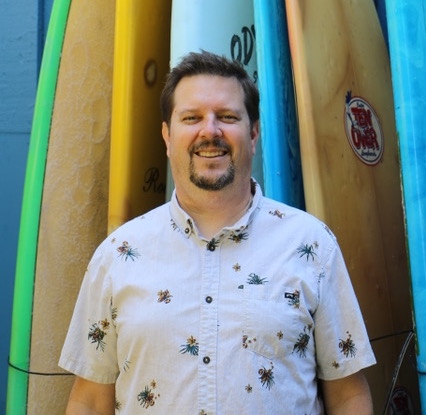 Jim McKeever
Executive Assistant/Office Manager
Jim joined Surfdog in 2022 – he is Dave's executive assistant and is in charge of managing the Surfdog office. He has over 25 years experience in the entertainment industry and got his start in the film/music department at Dreamworks. Since then, he became a hip-hop producer and a film music composer for over 50 TV series and films.
He is a true SoCal lifer, born and raised in Orange County, worked for a long time in LA and now permanently lives in San Diego with his wife and their two boys. Jim is stoked to be part of the Surfdog family!
---