ZOLTAN KASZAS JOINS TOM PAPA AND FORTUNE FEIMSTER ON NETFLIX IS A JOKE RADIO / SECURES #1 DRYBAR COMEDY SPECIAL OF 2022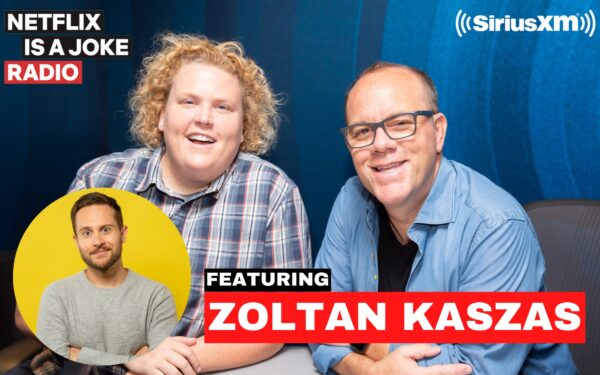 Zoltan Kaszas joins fellow comedians Tom Papa and Fortune Feimster on Netflix Is A Joke radio, available exclusively on SiriusXM. In the interview, they discuss Zoltan's newest comedy special, White Lies, YouTube comment sections, Zoltan's Hungarian roots, and more!
This caps off an impressive year for Zoltan, with his 2nd Dry Bar comedy special released this year being named the #1 special of 2022.
Catch Zoltan live by checking out his tour dates HERE!