WYLDE BUNCH – NEW VIDEO FOR "SHE'S NUTS"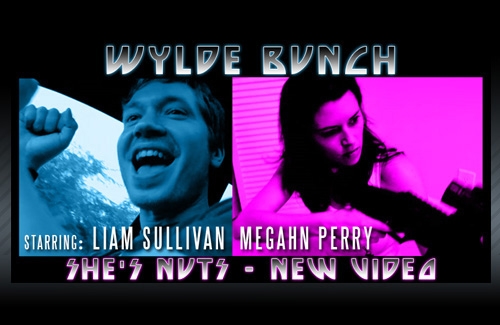 Wylde Bunch has teamed up with Liam Sullivan (Kelly from "Shoes") for 5 minutes of pure comic genius.
Over 35,000 views in one day!
YouTube Honor stats:
#1 – Top Rated (Today) – Music
#5 – Most Discussed (Today) – Music
#5 – Top Favorites (Today)
#7 – Most Viewed (Today) – Music
This video is spreading like wildfire online with an overwhelmingly positive response!
Wylde Bunch would like to thank everyone involved with the vid, and all you fans out there for making this thing explode!
View "She's Nuts" at YouTube and leave your comments by clicking here.