WYLDE BUNCH LIVE ON BLAZIN' 98.9 FM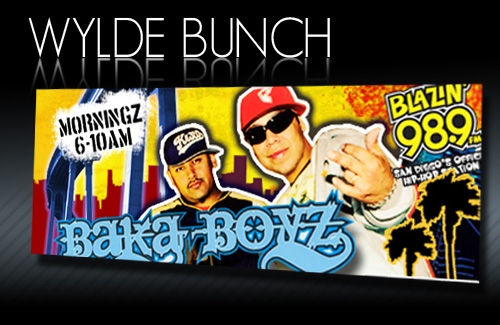 Wylde Bunch will be appearing on the Baka Boyz Morning Show on Blazin' 98.9 FM this Friday (2/15/08) at 8:00AM. They'll discuss their upcoming release "Abuse Thys Substance", their new videos and a lot more.
Listen live at the Blazin' 98.9 website here.