Turn Up For Recovery Releases Special Cover Of George Harrison's "Be Here Now" From Doyle Bramhall II Featuring Susan Tedeschi & Derek Trucks!
All Profits Will Benefit Turn Up For Recovery's Mission to Raise Funds and Awareness of Addiction Recovery Through Music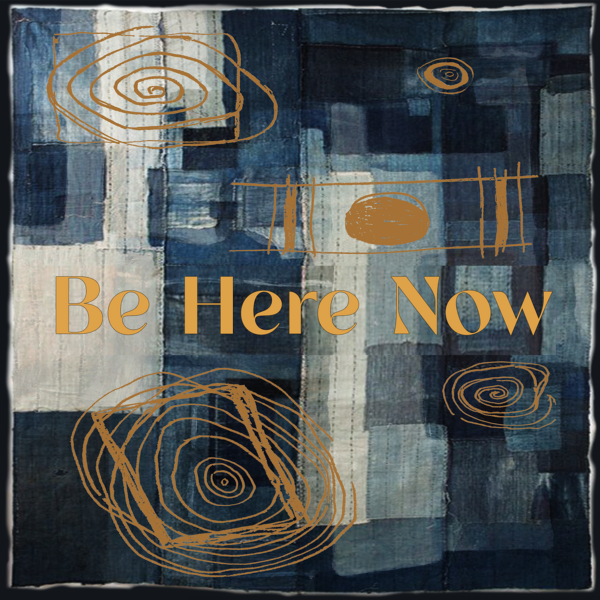 Artwork created by Julie Clapton, Eric's daughter, who is currently attending RISD
In a continued effort to offer hope and spread awareness of abstinence based recovery through music, Turn Up For Recovery, the charitable movement founded by Melia Clapton in 2019, has teamed up with vocalist and guitarist, Doyle Bramhall II, to debut his never-released version of George Harrison's "Be Here Now," featuring Susan Tedeschi and Derek Trucks. Doyle, who serves as an ambassador for TUFR, is graciously gifting the song, and accompanying music video, to help support the global movement and their powerful purpose to connect music, recovery, and healing. "Be Here Now," released by Surfdog Records, is available now on all DSPs and streaming services and will have a 7" physical release for Record Store Day Black Friday on November 27.
Born out of Eric Clapton's Crossroads Guitar Festival, Turn Up For Recovery aims to raise awareness of abstinence-based recovery, tackle the stigma of addiction and help make treatment affordable to people struggling with alcohol and drug addiction. All profits from "Be Here Now" will be donated to TUFR and their ongoing efforts to help provide those in need with treatment at Crossroads Centre Antigua, which provides medical, physical and psychological support in a safe environment.
Melia Clapton and Lisa Climie enlisted Doyle's help during the coronavirus quarantine and asked if he would share a song with their organization. "I had recently recorded a song with Derek Trucks and Susan Tedeschi that I felt was very fitting for their movement which was raising awareness to people suffering from alcohol and drug addiction and to give solutions towards healing. Music is the messenger," Doyle says. Adding: "The song I recorded is a mantra song that George Harrison wrote after reading Ram Dass' book 'Be Here Now' which was a pivotal spiritual book written in 1971 that helped bring meditation and Indian spirituality to western society. It's such great timing right now for the sentiment of the song and I hope it can be useful."
Coinciding with the song's release, TUFR has unveiled the music video for "Be Here Now," which features all three musicians. Of filming the video Doyle shares, "I went on a hiking trail with a guitar into the mountains in Malibu Canyon in California and shot video footage for a few hours and Derek and Susan shot their own video footage at home in Jacksonville, Florida. We pieced it together and voila!" Watch the music video HERE.
Like Doyle, both Susan Tedeschi & Derek Trucks are TUFR ambassadors and loyal supporters of the organization: "Addiction is a tragedy that touches people in every corner of the world, in all walks of life. The fight against addiction requires all available resources and manpower to help people on their roads to recovery, regardless of wealth, status or creed. We're proud to support the noble work of Turn Up For Recovery and we hope to see the stigma and scourge of addiction change for the better in this lifetime."
Keep up with Turn Up For Recovery on: