Sublime Mexican Lager is now in 19 states!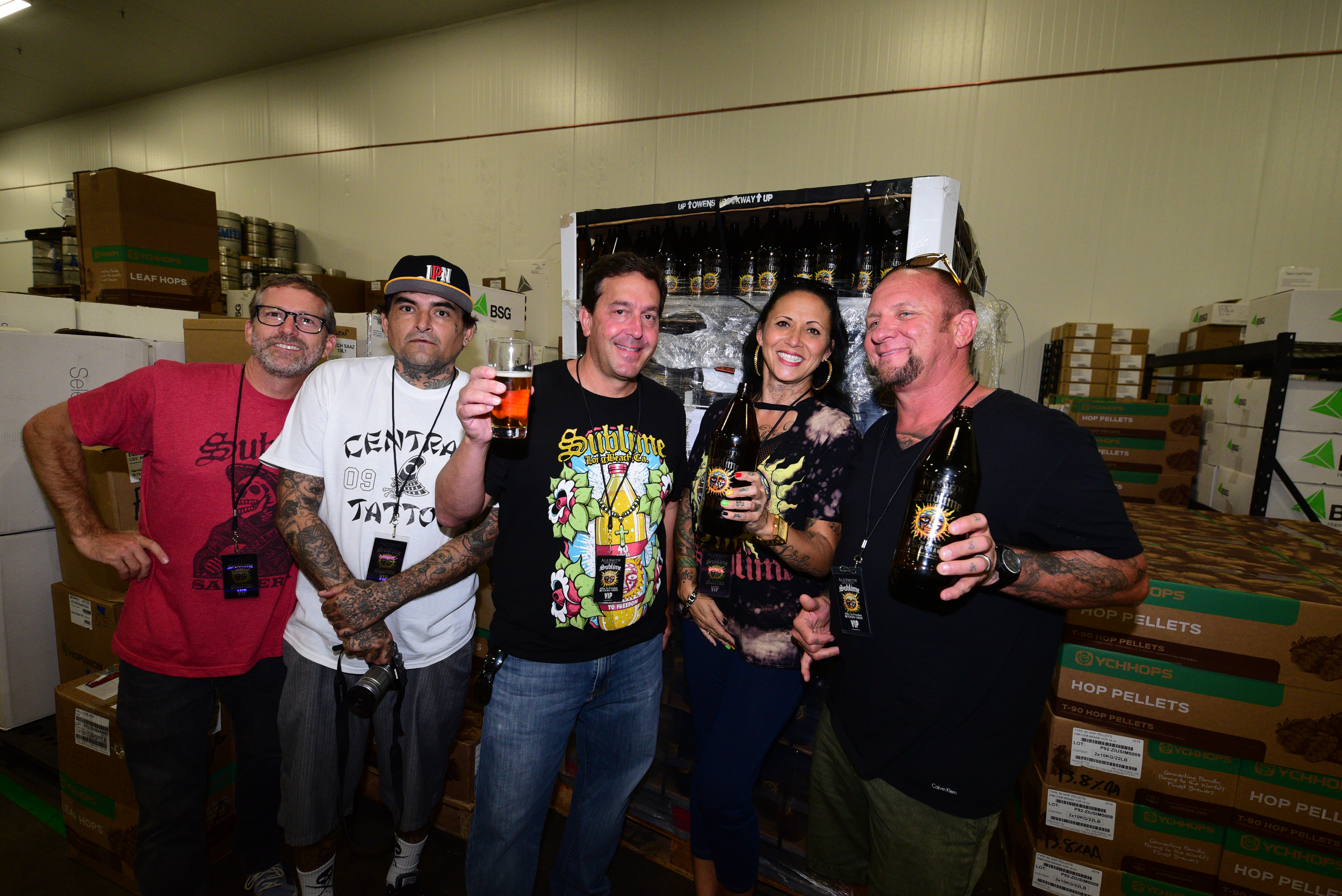 NEW BEER: NATIONWIDE RELEASE DATES ANNOUNCED FOR SUBLIME AND ALESMITH BREWING CO.'S SUBLIME MEXICAN LAGER
"Summertime in a Sixer" Celebrates 25th Anniversary of Sublime's 40 Oz. to Freedom Album
With Labor Day weekend approaching, San Diego's AleSmith Brewing Co. and legendary Long Beach reggae rockers Sublimeannounce today that Sublime Mexican Lager is available in six-packs of 12 oz. cans and on draught in 19 states nationwide.
Following the July California release, beer lovers in New York, Colorado, Oregon, Massachusetts, Pennsylvania, Minnesota, Texas, and Washington State, among others, will find Sublime Mexican Lager on store shelves.
The collaborative effort between band and brewer celebrates the 25th anniversary of the original release of Sublime's debut album, 40oz. to Freedom.
About Sublime Mexican Lager
Sublime Mexican Lager is a thirst-quenching, 5.2% ABV twist on a traditional Vienna-style lager highlighted by a malt-forward sweetness and easy drinkability. It's clean, crisp, and balanced with a smooth finish.
"The goal from the start was to create a beer that the band and its fans would love without compromise," said Peter Zien, owner and CEO of AleSmith. "When you think musical pioneers Sublime, you think sun, surf, good vibes, and mash-up of styles. We channeled all that and put summertime in a sixer."
Sublime manager Dave Kaplan agrees. "From our very first meeting this was obviously a perfect fit. The classic Sublime 'sun' logo on a beer label is a no-brainer. We just needed a world-class beer to go inside and we found it with AleSmith."
How it happened
The relationship between AleSmith Brewing Co. and Sublime is one forged from a mutual commitment to authenticity. Since 1988, Sublime's commitment to independent music and the cool SoCal lifestyle has been rewarded with an ever-growing fan base and album sales of more than 17 million. Likewise, since 1995, AleSmith Brewing Co. has dedicated itself to creating the highest quality beers while promoting an understanding and appreciation of craft beer, its styles, and its traditions, to all that appreciate craft beer.
"This is the one! It doesn't taste like anything else," Sublime co-founder Bud Gaugh said of Sublime Mexican Lager. "The flavor is great and it has a craft beer flare with a true Mexican lager taste."
"Being a beer lover, I'm so proud to partner with an elite world-class brewery like AleSmith and I know Sublime fans will absolutely love it," added Troy Holmes, widow of original Sublime front man Bradley Nowell. "Like Bradley sang, 'That second beer was such a turn on.'"
Find AleSmith Sublime Mexican Lager near you using the beer finder at AleSmith.com