SUBLIME MEETS SCIENTIST & MAD PROFESSOR INNA LBC – OUT 6/12 FOR RSD DROPS!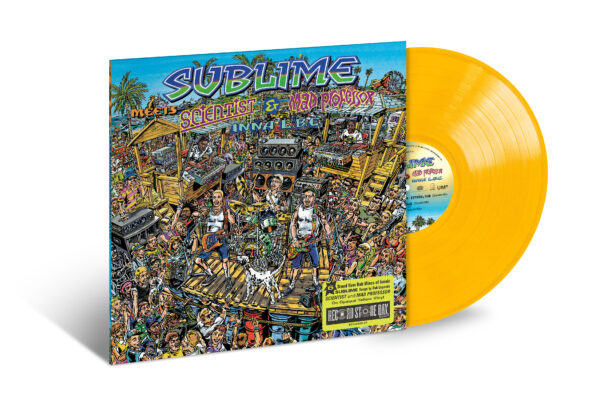 Massive musical heroes and inspiration to Sublime – these two legendary dub pioneers have stepped in the ring to present "Sublime Meets Scientist & Mad Professor Inna L.B.C," remixing 6 iconic Sublime tunes.
The cover artwork is done by the iconic Tony McDermott, whose art has graced some of the most iconic dub albums of all-time.
Available on Opaque Yellow Vinyl & CD in record stores TOMORROW, June 12th as part of RSD Drops!
Tracklist:
Scientist Dubs
Caress Me Down – Español Dub (Scientist Mix)
Garden Grove Dub (Scientist Mix)
Santeria Dub (Scientist Mix)
Mad Professor Dubs
Hong Kong Phooey Subliminal Dub (Mad Professor Mix)
April 19, 1992 (Miami) Dub (Mad Professor Mix)
Pawn Shop Dub (Mad Professor Mix)
LEARN MORE HERE -> https://Sublime.lnk.to/rsd21