Sublime 25th Anniversary Cassette Now Available For Pre-Order!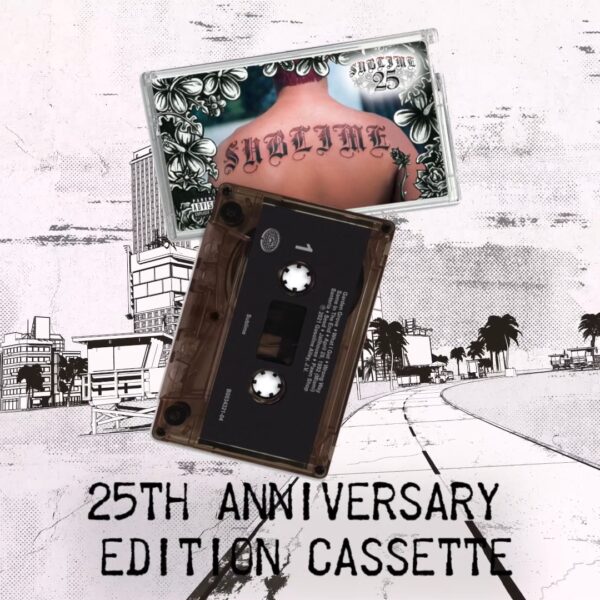 Sublime announces a special limited 25th anniversary edition cassette of their acclaimed self-titled album! Cassettes will be released on October 1st, 2021 and includes all the classics like "Santeria," "What I Got," "Doin' TIme," "Wrong Way" and more!
Pre-order is now available. Click HERE to order!