Philanthropy
Wishtoyo Foundation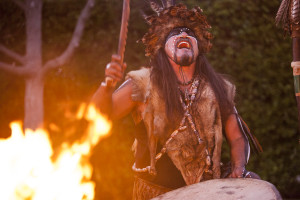 Dave Kaplan is proud to serve as a board member of the Wishtoyo Foundation and is a long-time friend of Mati Waiya, a Mitsqanagqa'n member of the Turtle Clan of the Chumash Nation, and founder, director, and spiritual leader of Wishtoyo Foundation and Chumash Village. Mati is a long time advocate of Native American and environmental protection. He has dedicated his life to educating both Native and non-Native people about the true history, values, and spirituality of the Chumash which inspires thousands to be responsible and active stewards of our Earth. Surfdog and DKM are proud to support Mati and the Wishtoyo Foundation.
Wishtoyo is a Native American organization that utilizes traditional Chumash cultural values and practices to foster environmental awareness. The Chumash people lived for centuries along the California coast between Malibu and San Luis Obispo and the Channel Islands, depending on the natural world for food, clothing and shelter. Their culture and values, therefore, developed a deep and  abiding respect for all living things and was based on the indispensable need for conservation and  sustainability. CLICK HERE TO LEARN MORE ABOUT WISHTOYO FOUNDATION...
The Surfrider Foundation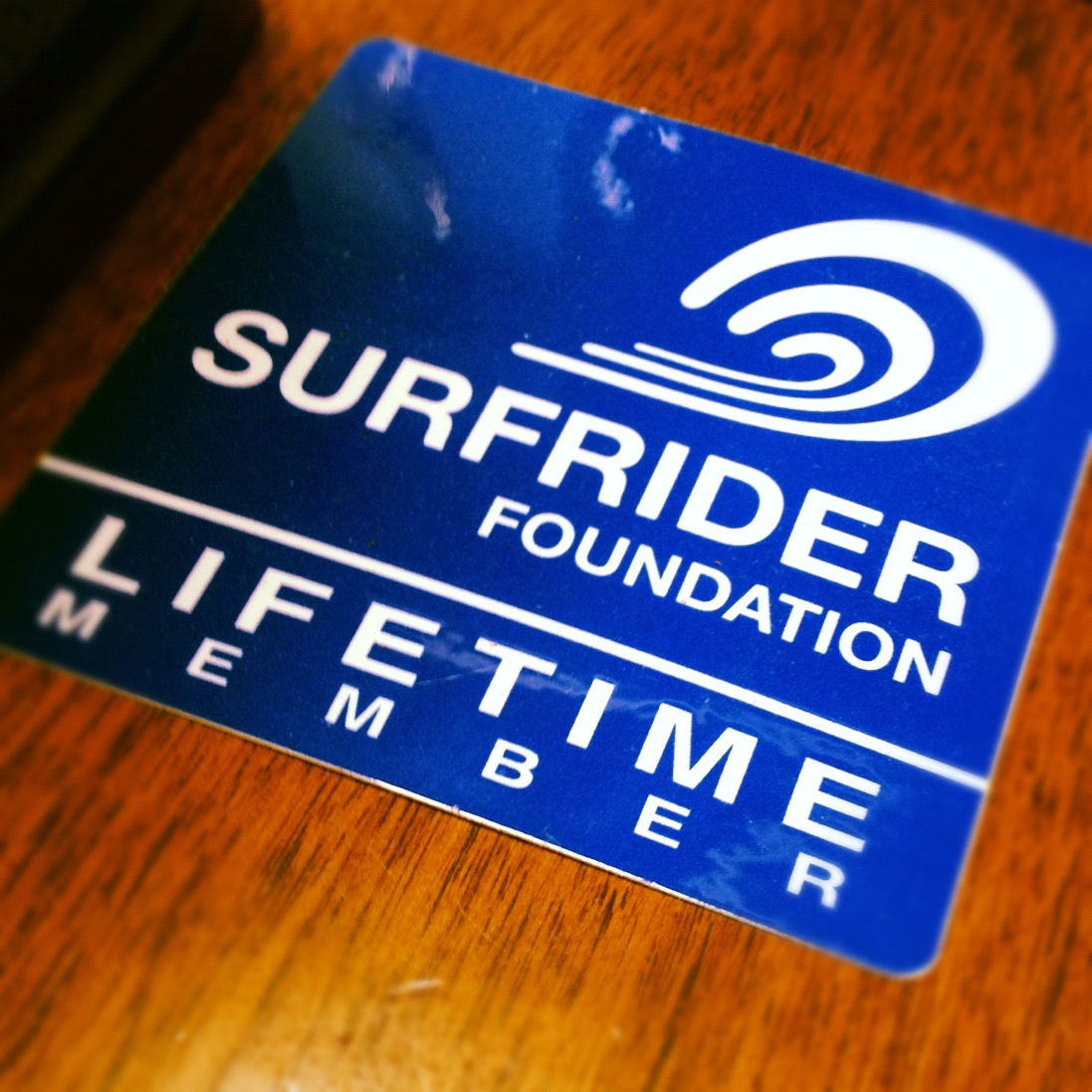 The Surfrider Foundation is a non-profit organization that works to protect and preserve the world's oceans, waves and beaches. It's campaigning is largely focused on water quality, beach access and preservation, as well as sustaining marine and coastal ecosystems. Surfdog Records  is a passionate supporter of the Surfrider mission, we solidly believe in what they do. Dave Kaplan has been involved with the foundation since 1992 and has been a member of the advisory board since 1994.
In support of the cause, Surfdog Records has released three MOM (Music For Mother Ocean) albums, which contributed to one of the largest donations in Surfrider Foundation's history. The MOM compilations feature some of the biggest artists in music today, including Paul McCartney, No Doubt, The Beach Boys, Pearl Jam, Red Hot Chili Peppers, The Ramones, Snoop Dogg (w/members of Rage Against The Machine), James Taylor, Jane's Addiction, Beastie Boys, Moby, Brian Setzer, Jewel, Blink 182, Ben Harper, Dick Dale, Chris Isaak, Offspring, Butthole Surfers, Beck, Soundgarden, Jimmy Buffet and Brian Wilson.
We have a  genuine, deep love of the oceans here at Surfdog. In fact, our motto "PLEASE HELP PRESERVE OUR OCEANS" isn't just something we say. We do it!
Click here to join or find out more about The Surfrider Foundation.
Banding Together
Banding Together is a non-profit organization that provides music therapy scholarships, mentorships and instruments for young people with autism and other special needs.
Surfdog works with Banding Together on a unique initiative which offers autistic youths an opportunity to perform on-stage with special guest musicians. In addition to being an awesome experience for everyone involved, the program provides a meaningful platform for these talented children and teens to build their social confidence. Notable artists that have participated in this program include Jason Mraz, Shaun White, Michael Franti, Elvin Bishop, Dan Hicks, The English Beat, and jazz musician Steph Johnson.
A video of Michael Franti's performance as well as a couple of photos from the Dan Hicks and The English Beat sessions below (Dan Hicks photos by Chuck Lapinsky)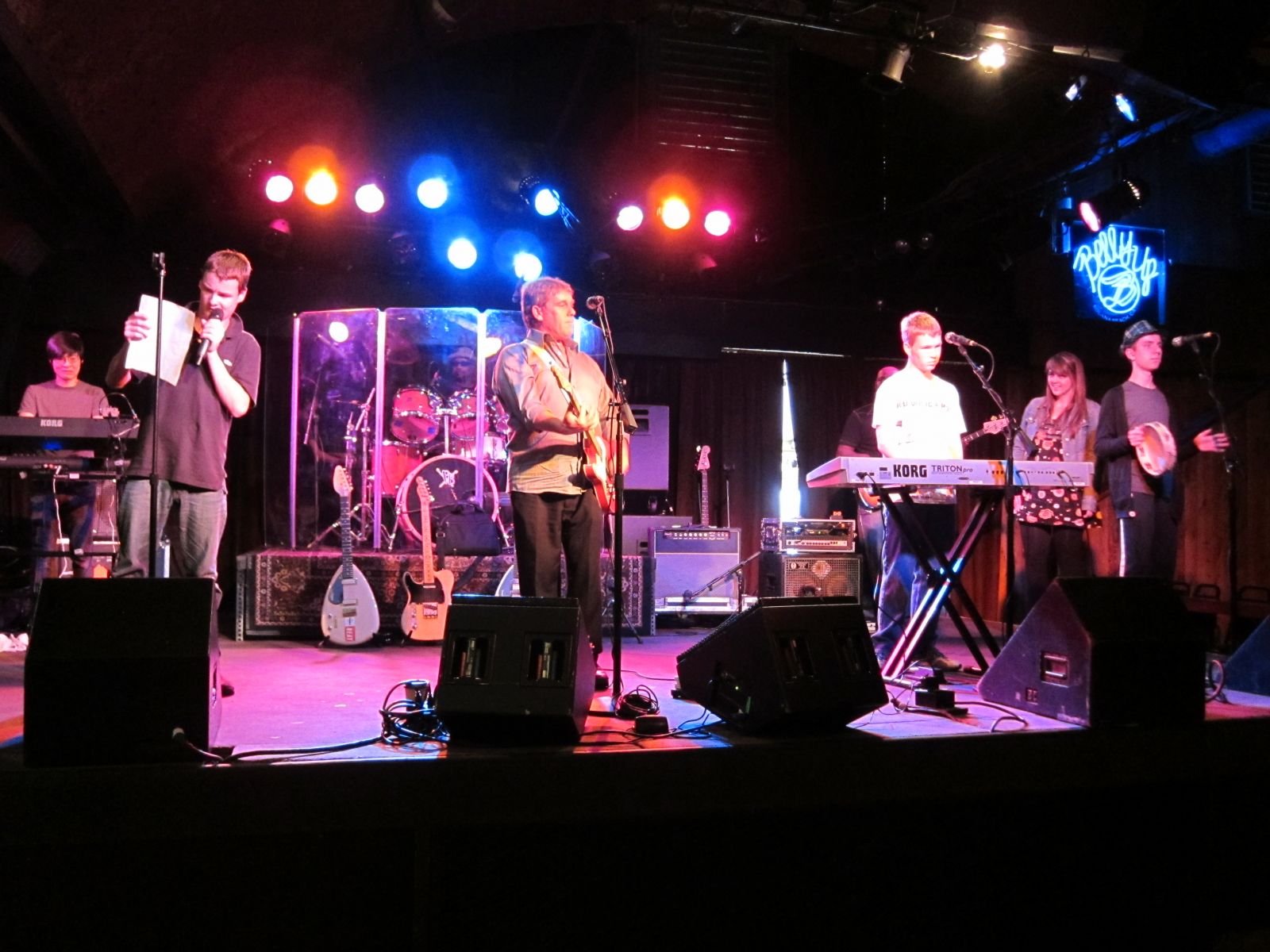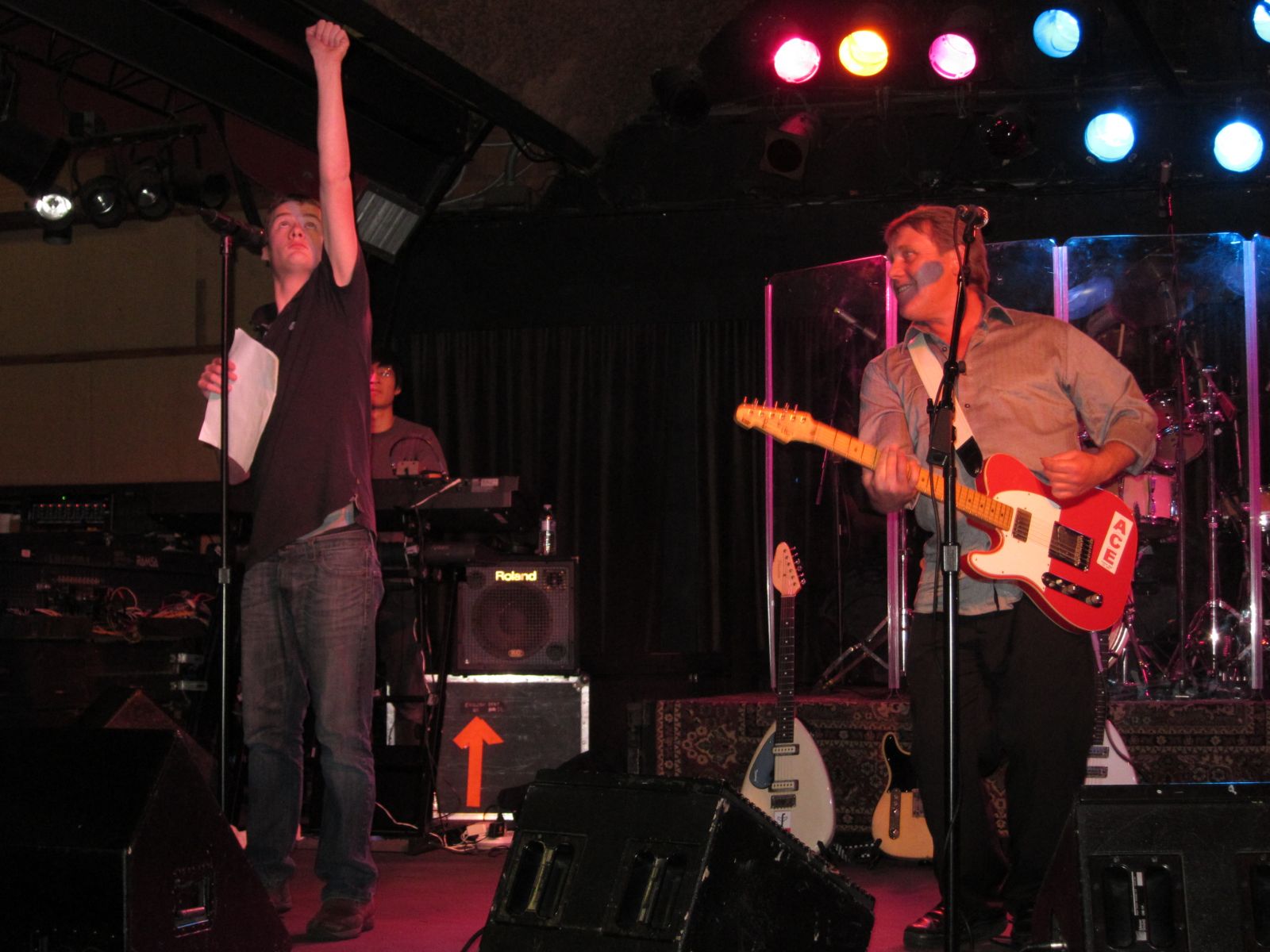 Michael Franti/Banding Together photos courtesy of Evoke Emotion Photography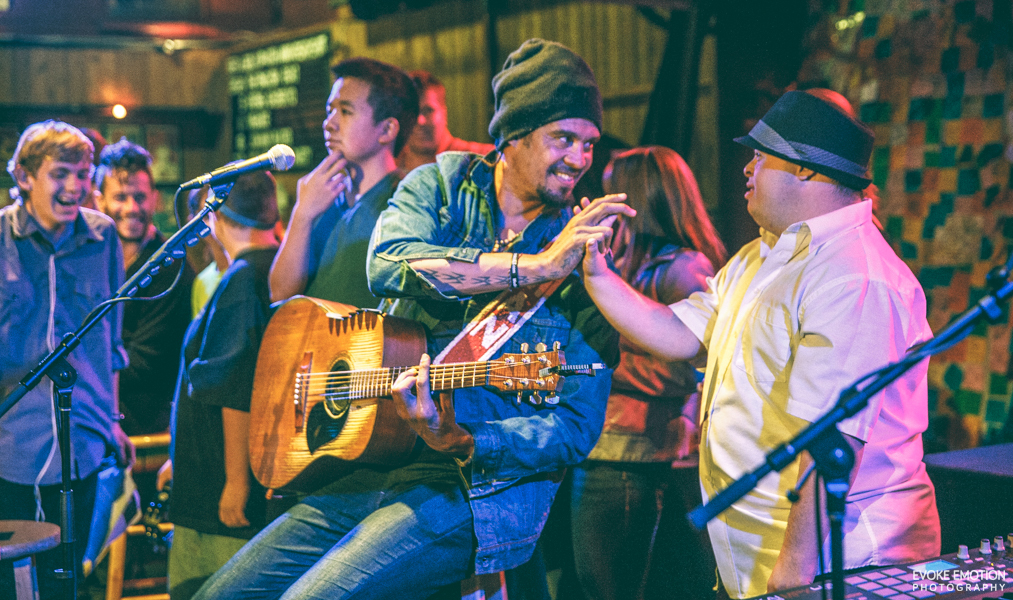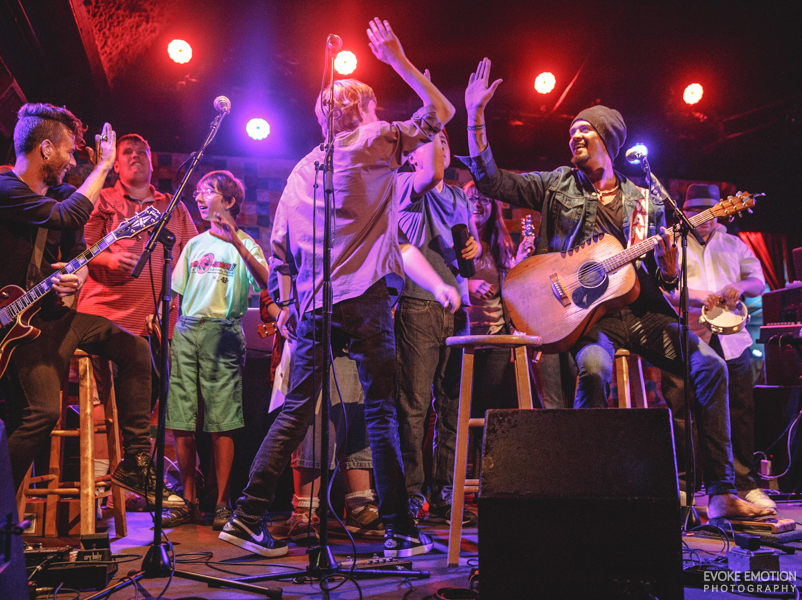 For more information on Banding Together and to find out how to get involved click here.
Stand Up To Cancer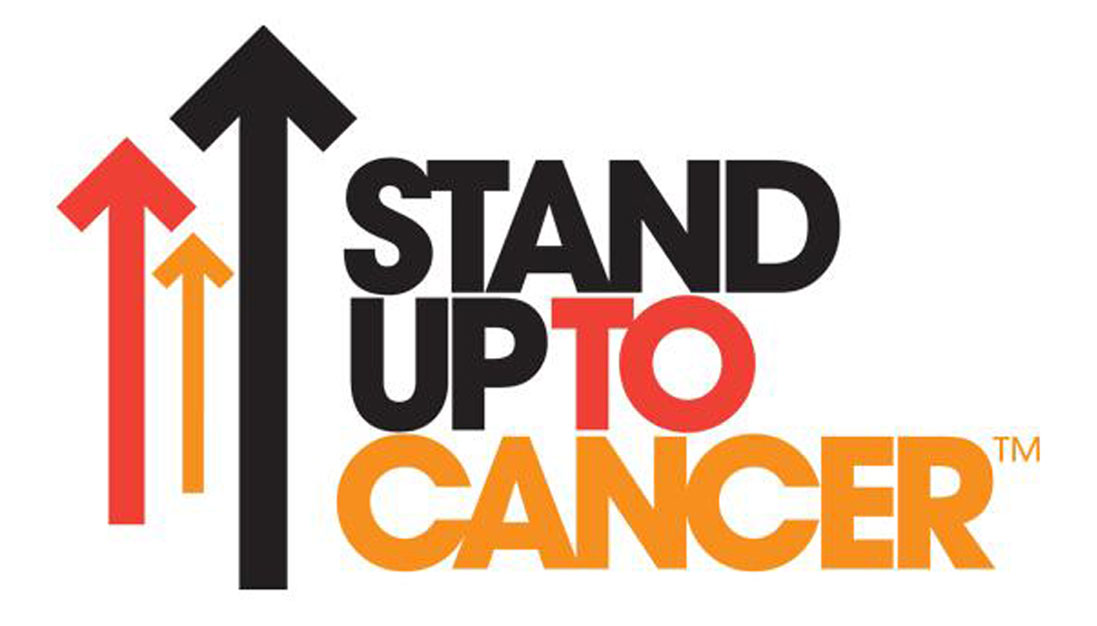 Stand Up To Cancer (SU2C) is a movement created to accelerate groundbreaking cancer research that will get new therapies to patients quickly and save lives. A major part of the campaign is motivating the public through various forms of media to become involved in the cause of curing cancer.
In 2010, to drive awareness and raise funds for this cause, Dave Stewart composed a song which became the anthem of Stand Up To Cancer. Surfdog Records released Stewart's song "Stand Up To Cancer" as an EP, also featuring Joss Stone. All proceeds from sales were donated to the foundation. Watch the video for this single below, also featuring guest celebrity appearances such as Rob Lowe and Renée Zellweger.
Dave Stewart said "We can beat this disease but it takes every one of us to get involved. One in two men and one in three women will be diagnosed with some form of cancer in their lifetimes. We have all loved someone who has been touched by cancer. And by supporting Stand Up To Cancer in this way we can help change those odds."
To get involved and find out more, click here.
Amnesty International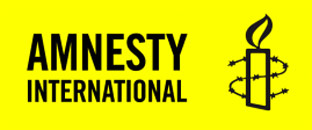 Amnesty International is taking global action to end the abuse of human rights. This movement spans 150 countries and territories and is made of over 3 million supporters, activists and members. Independent of governments, religion, political ideology and other economic pressures, Amnesty International strives to help everyone experience the rights defined in the Universal Declaration of Human Rights, as well as other international standards.
Dave Stewart & Joss Stone, along with Surfdog Records, worked with Amnesty International to bring support for the The Arms Trade Treaty cause. With the goal of bringing awareness to world leaders of the fact that there are no global regulations in place for international arms trade, the duo recorded a new version of Joss' song "Take Good Care" and released it on July 5th, 2012 to coincide with United Nations negotiations taking place. Read about this great contribution in detail via Amnesty's related article on the event.
Head to amnesty.org and discover more about what's happening around the globe. You can help change the world for the better by becoming a member  or showing your support.
You can also support the campaign by buying the song on iTunes.
Joss Stone and Dave Stewart – Take Good Care, written by Paul Conroy
Surfdog Beach Cleanup

Here at Surfdog we like to back up our motto "PLEASE HELP PRESERVE OUR OCEANS" by getting out there and keeping our beaches and oceans healthy! The entire Surfdog crew gets together in the morning and starts the cleanup at Moonlight Beach, heading south along the coast to comb the area for everything we find harmful to the coastal ecosytem. We're proud (stoked, really) to get out there and help keep our beaches clean!