Melia Clapton's Turn Up for Recovery Charity YouTube Premiere!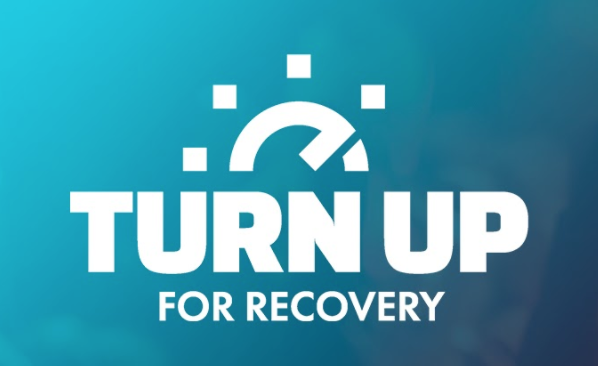 Turn Up For Recovery presents: Turn Up From Home, Episode 01. Featuring performances from Pedro Martins, Sonny Emory and Sharon "Shar" White! Turn Up for Recovery is a charitable movement aiming to raise awareness of abstinence-based recovery, tackle the stigma of addiction, and help make treatment affordable to people struggling with alcohol and drug addiction founded by Melia Clapton in 2019.
ABOUT THE MUSICIANS IN TURN UP FROM HOME (EPISODE 1)
PEDRO MARTINS:
Winner of The 2015 Montreux Guitar Competition at age 21, the Brazilian musical phenom is well known for his collaborations with Kurt Rosenwinkel, Yaron Herman, David Binney, Jacob Collier as well as Brazilian jazz greats Hamilton de Holanda, Gabriel Grossi, and Léo Gandelman. His second album, VOX (2019), features thirteen jazz-inflected Brazilian rock songs. Pedro was a featured performer at Eric Clapton's 2019 Crossroads Guitar Festival.
SONNY EMORY:
The Atlanta, Georgia native received his first drum set at the age of four. After graduating from Georgia State University with a bachelor's degree in Jazz and Classical Performance, Sonny embarked on his professional career playing with Joe Sample and The Crusaders. A former member of Earth, Wind & Fire, he has also worked with Steely Dan, Bruce Hornsby, Stanley Clarke, Bette Midler, Al Jarreau, Jean-Luc Ponty, the B-52s, Jennifer Lopez, Spyro Gyra and Boz Scaggs to name a few. Sonny first worked with Eric Clapton, David Sanborn and Michael Kamen on the Lethal Weapon 2 soundtrack in 1989. In 2013, EC was featured on Truth'll Set U Free on Sonny's album, Rock Hard Cachet. Sonny toured with EC in 2018 / 2019 and performed at last year's Crossroads Guitar Festival.
SHARON "SHAR" WHITE
Shar is a multi-faceted singer / songwriter who moved to London from Birmingham as a teenager to pursue her dream. Signed to Jive Records in 1989, she enjoyed chart success with Lies, Do ri me, and Bad Attitude from her debut disc, Blessed With Love. Credited on over 100 recordings for a wide variety of artists including Natasha Bedingfield, Carol King, Mica Paris, Primal Scream, Shar has also worked extensively with Bryan Ferry / Roxy Music, Annie Lennox and Joss Stone. Her second solo album, Sensual, was released in 2010. Since 2004, Shar has been an integral part of Eric Clapton's touring and recording bands and has performed at all five Crossroads Guitar Festivals.
Keep up with Turn Up For Recovery!