Glen Campbell Recording Live – BBC Radio 2 Tonight!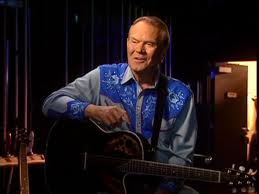 Glen Campbell will be performing an exclusive live recording tonight, Wednesday, Oct 19th at 7:30PM GMT at Radio 2 In Concert at the Radio Theatre in Broadcasting House in London.
"I still love making music," says Campbell, "And I still love performing for my fans. I'd like to thank them for sticking with me through thick and thin."
This show will feature songs from his critically acclaimed final studio album 'Ghost On The Canvas' as well as classic hits from throughout his career.
"Besides its sweeping melody, "Ghost" offers a poignant metaphor for the star's plight. It addresses the soul that resonates after the apparent person recedes."- NY Daily News
The show will air on November 17, 2011 at 8:00PM GMT.
Find the "Ghost On The Canvas" album here:
Check out Glen's new t-shirt designs in the Surfdog Shop!