Eurythmics Nominated for the Rock & Roll Hall of Fame Class of 2022!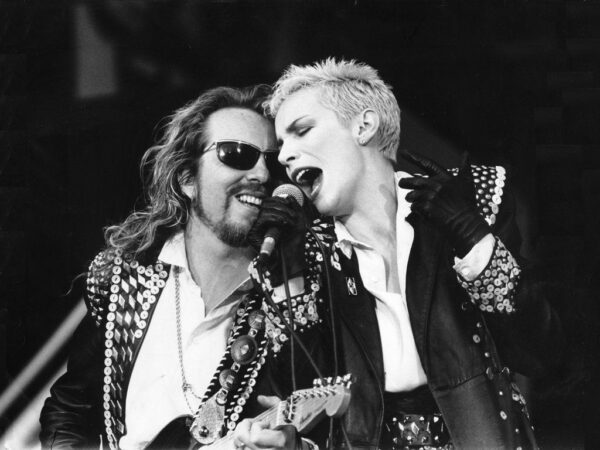 Dave Stewart and Annie Lennox (Eurythmics), have been nominated for the Rock and Roll Hall of Fame's class of 2022! This is the band's third nomination, the first being in 2017 and second in 2018.
We are excited to celebrate and honor the iconic legacy and impact that Dave & Annie have had in music. Their revolutionary hits like "Sweet Dreams (Are Made Of This)", "Would I Lie To You?", "Here Comes The Rain Again", "Sisters Are Doing It For Themselves" and countless others continue to move and influence the world of music and beyond.
Fellow nominees this year include Judas Priest, Rage Against The Machine, MC5, Pat Benatar, Kate Bush, DEVO, Duran Duran, and New York Dolls. If you would like to see the band be one of the five artists to be inducted this year, click the link below to VOTE!