EURYTHMICS INDUCTED INTO ROCK & ROLL HALL OF FAME!!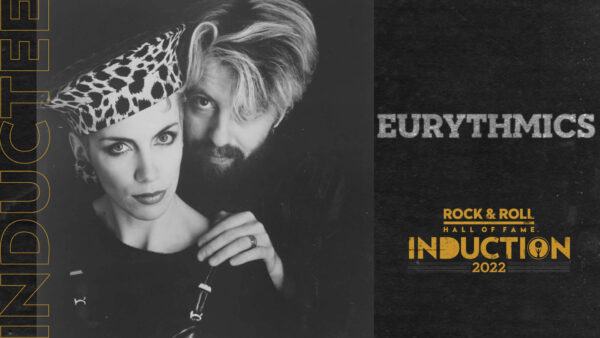 Eurythmics have been inducted into the Rock & Roll Hall of Fame for the class of 2022! The groundbreaking duo is legendary for their hits such as "Sweet Dreams (Are Made of This)", "Here Comes the Rain Again", "Sisters Are Doing It For Themselves" "Missionary Man" and countless others.
Eurythmics are one of the most pioneering and successful duos ever, selling over 75 million records and selling out live shows around the world. Their genre bending sound mixed electronic music with soul, rock and R&B. To this day, they are recognized as a groundbreaking and iconic musical force who paved the way for so many.
Congratulations to Annie and Dave on this lifetime achievement and thank you for your massive innovation and influence on music & pop culture!