ERIC CLAPTON – NEW SINGLE: "POMPOUS FOOL" AVAILABLE EVERYWHERE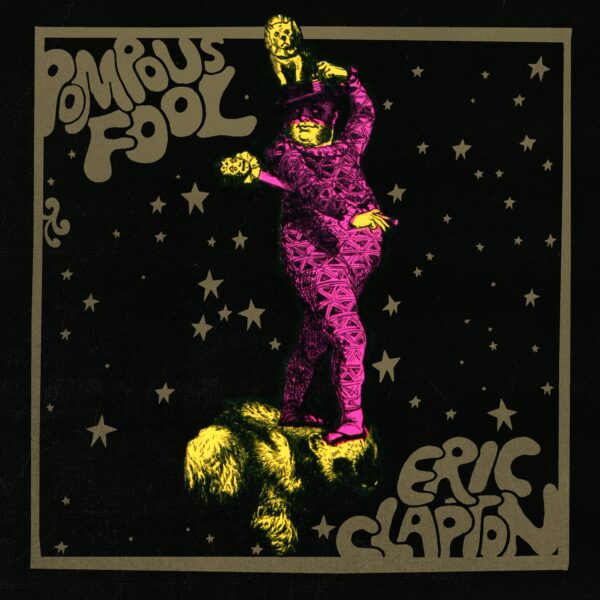 Eric Clapton released a new single today entitled "Pompous Fool" from Bushbranch/Surfdog Records. The song was written by Clapton and Robin Monotti, produced by Clapton and his longtime producing partner Simon Climie, and is performed by Clapton on lead vocals and guitar, Sonny Emory on drums, Nathan East on bass, Paul Carrack on hammond organ, Walt Richmond on piano and keyboards, and Sharon White on background vocals.
You can listen to the single and watch the video below!
The album artwork comes from a set of Tarot cards made by Martin Sharp in 1967, altered to create the cover art. Sharp was a roommate of Clapton's and created the cover art for Cream's "Disraeli Gears" and co-wrote "Tale of Brave Ulysses."
"POMPOUS FOOL" LYRICS
Don't you worry
Don't be blue
Let your woman
Take care of you
Live your life
By the golden rule
Pay no mind
To the pompous fool
Do you wanna dance
Do you wanna sing
Do you still believe
That Jerry Lee was king?
Is it your opinion
That Charlie Wilson's cool
Pay no mind
To the pompous fool
In life you know
May I say to you
Be careful who you follow
There may be no more tomorrow
If you follow the pompous fool
So don't you worry
Don't be blue
Let your woman
Take care of you
Do your thing
By the golden rule
Pay no mind
To the pompous fool
In life you know
May I say to you
Be careful who you follow
There ain't nobody home
Fear knocking on the door
In the mind of the pompous fool
Do you wanna laugh
Do you wanna cry
Do you still believe
In you and I
Is it your opinion
That we should start again
And turn the volume
Down from number 10
Don't you worry
Don't be blue
Let your woman
Take care of you
Live your life
By the golden rule
Pay no mind
To the pompous fool