Eric Clapton Catalog Moving to Surfdog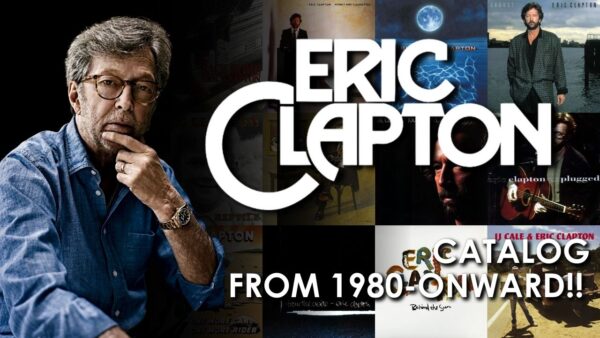 Eric Clapton's catalog of studio albums recorded between 1983 and 2010 plus three live albums have, since first release, been licensed to Warner Records but are now moving to Surfdog Records on 1st October 2022.
Eric has enjoyed working with many individuals at Warner over the years, but with the greatly changed landscape of the music business and the increasing significance of streaming income, it has been decided to take a different approach to the marketing of the catalog.
In recent years Eric has collaborated with and been impressed by Dave Kaplan and Surfdog on several new record releases in North America, including his last four studio albums, and is also now looking forward to working with Surfdog worldwide in relation to this catalog.
The Eric Clapton albums with Surfdog from 1st October 2022 include:
Studio Albums
1983 Money and Cigarettes
1985 Behind the Sun
1986 August
1989 Journeyman
1994 From the Cradle
1998 Pilgrim
2001 Reptile
2004 Me and Mr. Johnson
2004 Sessions for Robert J
2005 Back Home
2006 Road to Escondido – Eric Clapton & JJ Cale
2010 Clapton
Live Albums
1992 Unplugged
2002 One More Car One More Rider (Live Staples Center LA)
2016 Live at San Diego 2007
About Surfdog:
Surfdog/DKM is an Encinitas, CA-based entertainment company, founded in 1985, comprised of Surfdog Records, Surfdog/DKM Management, Surfdog Music Publishing, and Surfdog's Java Hut. Surfdog/DKM has a diverse roster and, since its inception, has worked with a number of legendary and iconic artists, including Eric Clapton, Brian Setzer, Glen Campbell, UB40, Stray Cats, Dan Hicks, Sublime, Dave Stewart (Eurythmics), Joss Stone, Butthole Surfers, Slightly Stoopid, and many more. Surfdog Records is distributed worldwide by The Orchard.