Dave Stewart TC Electronics Signed-Pedal Giveaway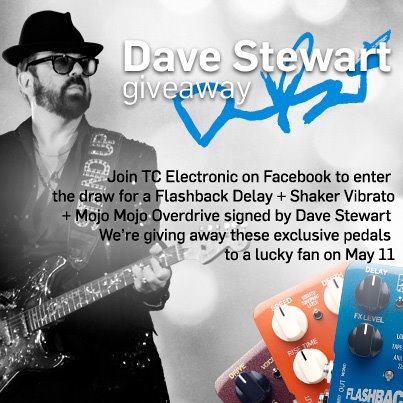 TC electronics has announced five new TonePrints from Dave Stewart and they're giving away three autographed pedals right now! Like the TC Electronics Facebook page to enter-to-win. Stewart kicks off his dates with Sugarland in Virginia Beach tonight. Get the a full list of these support shows at DaveStewart.com.
Check out the video below to see Dave Stewart record his "Drowning in the Blues" TonePrint for the TC Electronic Flashback Delay Pedal.