DAVE STEWART & NOKIA PARTNER FOR DANCE FABULOUS N-GAGE GAME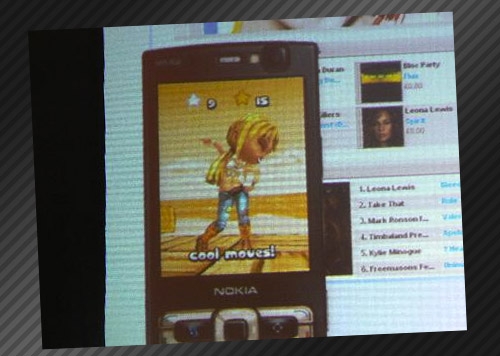 Nokia teams with Dave Stewart for Dance Fabulous N-Gage game
by Stuart Dredge
Nokia has announced a new N-Gage game, Dance Fabulous, created in partnership with musician Dave Stewart.
The game will be a rhythm-action music title, where you create your own dance moves for a 3D avatar. There'll also be sharing aspects, in that you'll be able to share your moves with friends.
The game will also introduce a new artist, Cindy Gomez, whose music will be featured on the soundtrack.
However, Nokia's Tero Ojanpera says the company wants to integrate the game with its Nokia Music Store, to let you boogie to tunes you've downloaded from that.
The game isn't out until next year. We're sitting down with Dave and Cindy later today to find out more, so stay tuned. And check PocketGamer.biz for the full reports from today's Nokia Games Summit.
(link to original article at pocketgamer.co.uk)