"AN EVENING WITH DAVE STEWART" – EURYTHMICS CO-FOUNDER CELEBRATES 70TH BIRTHDAY WITH SPECIAL PERFORMANCE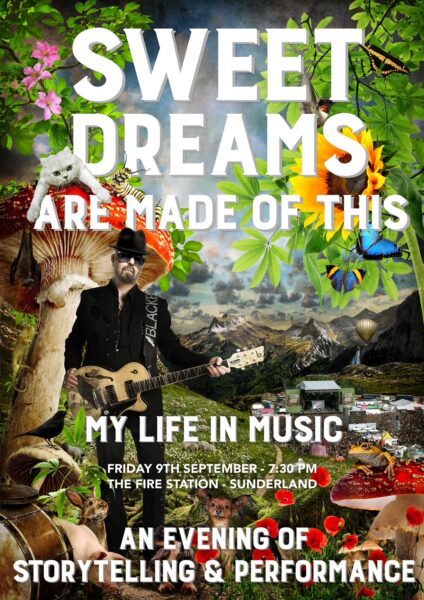 Dave Stewart, Eurythmics co-founder and Rock & Roll Hall of Fame inductee, will be celebrating his 70th birthday with a special event, "Sweet Dreams Are Made of This: My Life in Music." The celebratory event will be held in Dave's home town of Sunderland at The Fire Station on September 9th.
A recent Songwriters Hall of Fame inductee, Stewart will be sharing his life in music- a personal curation of live performance, conversation, and film. All detailing his work through the years from his success with Annie Lennox and Eurythmics, to his most recent album, Ebony McQueen.
Get your tickets now by clicking HERE!